Valorize your
renewable energy
Do you want to participate in the decarbonization of the electricity mix while taking full advantage of the opportunities offered by the electricity markets? We have a range of offers adapted to your needs and objectives.
A solution designed to...

Electricity Producer
Renewable Energy Project Developer

Industrial or Tertiary Business

Network Manager
Balance Responsible Entity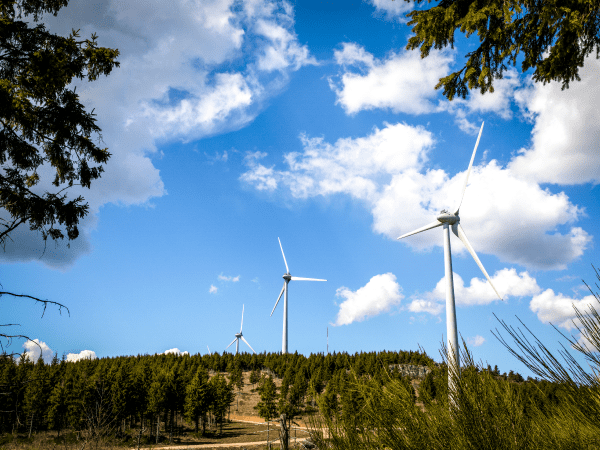 Take advantage of
the decarbonization
of the electricity mix
Whether you're considering increasing revenue from your renewable energy assets, your decarbonization strategy or sourcing green electricity, we have a range of solutions to support you.
At the intersection between your business and the energy markets, our range of offers allows you to buy or sell volumes of renewable energy and ensure certified green electricity.
If you're a
Renewable Energy Producer
Valorize your electricity production and secure your revenue
in the face of market and weather uncertainties
We have offers for assets larger than several MW.
Whether your facility is supported by the Complementary Remuneration Scheme or is on the open market, we offer turnkey services to enhance the value of your production, your capacity guarantees, the guarantees of origin and the flexibility of your installation.
We do this by purchasing the electricity produced using different price types according to your wishes: fixed and guaranteed prices or prices indexed on the Spot Day-Ahead or forward markets.
We support you in securing and optimizing your revenues, in particular by valorizing your production flexibilities on system services and the adjustment mechanism, while at the same time respecting your constraints.
Sell your solar or wind production
To sell your renewable production to an industrial or tertiary business (consumer) or to a market player, our green electricity purchase agreements allow you to secure and optimize your revenue.
Corporate Power Purchase Agreement
A CPPA is a contract that you sign with an industrial or service company (consumer) to deliver a volume of renewable energy that will be integrated into its overall supply contract.
Power Purchase Agreement
A PPA Power Purchase Agreement is a contract that allows a market player to buy the production of your renewable assets from you.
As an aggregator, we help you optimize your production and increase your revenue. We help you get the most out of your renewable assets, while providing a source of green energy to the market.
Valorize the guarantees of origin from
your renewable energy production facilities
We have access to all electricity markets and associated products, either on our own or through our partners.
We are therefore able to assist you in obtaining guarantees of origin and valorizing them with the appropriate counterparts.
This solution allows you to generate additional income and demonstrate your commitment to the energy transition, thanks to the traceability of the renewable origin of your electricity.
If you're an industrial
or tertiary business
Buy green electricity
To help you consume more responsibly, we offer you renewable energy supply solutions via a Corporate PPA with a renewable producer.
We manage production variability to adjust to your consumption and deliver 100% renewable electricity within your budget.
We work alongside you throughout the process, from the negotiation of terms and conditions to support over the life of the contract, offering solutions tailored to the specificities of each site.
If you're a
Grid Operator
Make the most of energy from installations subject to purchasing obligations
If you are a Local Distribution Company, we can help you to enhance the energy and capacity by installations subject to purchase obligations for which you are an obligated buyer.
This offer allows you to sell electricity from the purchase obligation on the wholesale markets or to use it to supply customers with a market offer, and to value the capacity guarantees associated with these installations on the capacity market.
Our offers,
the benefits for you
A solution adapted
to production constraints
If you are a solar or wind energy producer, our offers allow you to valorize your renewable energy production and benefit from additional revenue.
You can also benefit from our market expertise for optimal support and security in the forecasting and valorization of your energy assets.
With our offers, become a reliable player on the grid while helping to reduce its carbon footprint.
A guarantee of
renewable origin
If you are an industrial or tertiary business (consumer), take advantage of a reliable source of energy and benefit from Guarantees of Origin to certify the renewable origin of your energy production.
These certificates make it possible to valorize your environmental commitment to your clients and partners, and to become a proactive player in the energy transition.
These certificates make it possible to guarantee the traceability and production quality of renewable energy, and to demonstrate your environmental commitment to your clients and partners.
Contact our team
Need to know more about our solutions and commercial offer ?
Our team is at your disposal to guide you and define project.
Our support
over the life of your project
analysis of your needs (identification of the most suitable offer),
analysis of the characteristics of your assets,
proposal of a personalized offer,
establishment of a contract tailored to your constraints/specificities.
Over the life of the contract
Management and support of your contract

valorization of your production,
valorization of its renewable nature (Guarantee of Origin),
certification et valorization of your production capabilities,
management of negative spot prices,
accounting for unavailability.
Contact our team
Need to know more about our solutions and commercial offer ?
Our team is at your disposal to guide you and define project.
Also discover…
Our offers that enable you to make the most of your flexibilities in consumption, production, or your storage assets flexibility.